UEB's lecture halls are of high quality
10/11/2019 14:48
In recent years, the University has been investing a lot to upgrade the facilities to meet the standard for education of circular No.23 of Ministry of Education and Training.
Vietnam - Australia Lecture Hall and Lecture Hall at No.109 Ho Tung Mau, Cau Giay, Hanoi fully meet the quality requirements in teaching and learning activities of the University of Economics and Business. This is an ideal place for students of University with well-equipped rooms, wide corridors and green areas.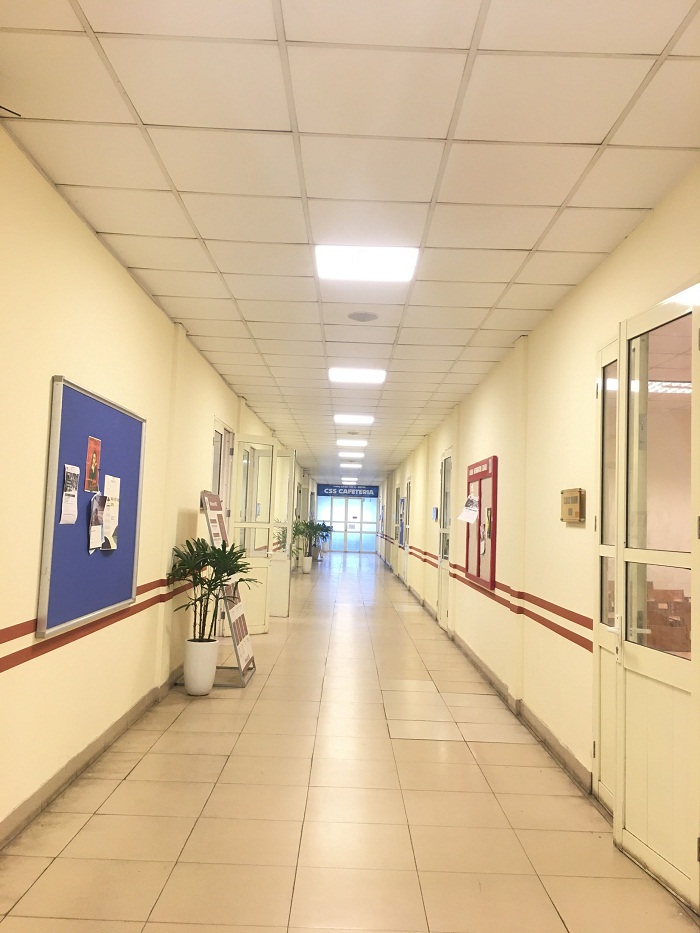 Classroom corridor in Vietnam-Australia Lecture Hall
The stairs all have slogans promoting exercise spirits.
In order to have a good learning environment, it is important to be aware of environmental protection and actively participate in the movement such as taking stairs instead of elevators. Currently, environmental pollution is a pressing problem for the society, so planting trees, reducing the use of plastic bottles, etc. all contribute to environmental protection, making the landscape greener, cleaner and more beautiful.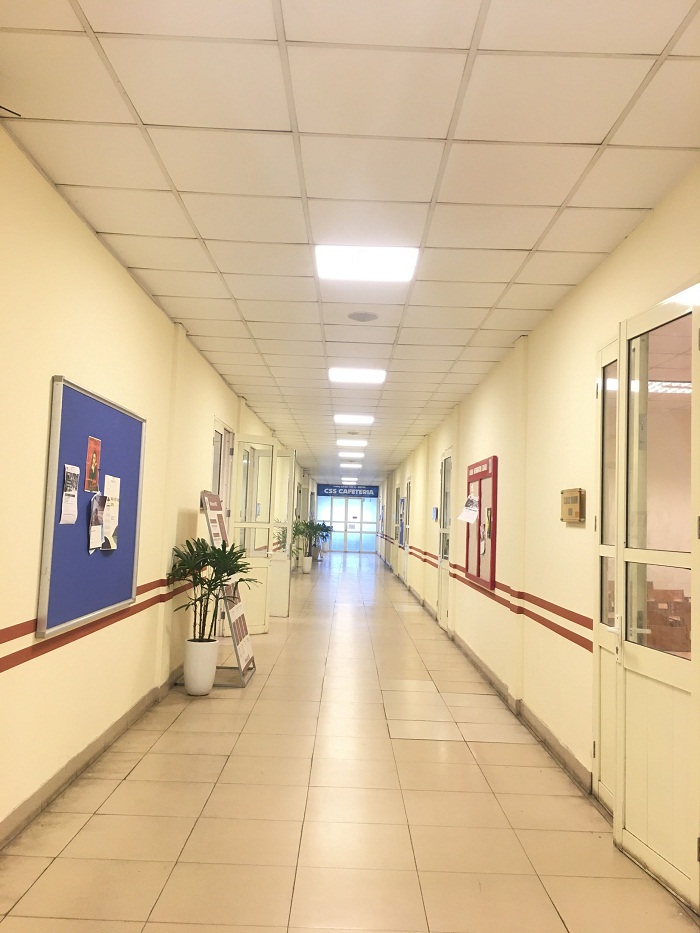 Lecture Hall No. 109 Ho Tung Mau with open space and lots of trees
The classroom are well-equipped to satisfy the needs of student
>>> Click
here
to see the news in Vietnamese.